If you're tired of making the same breakfast every morning and are searching for breakfast ideas, I've rounded up 50+ of my tried and true breakfast recipes. There's seriously something for everyone, breakfast burritos, healthy breakfasts, the best pancake recipe… I've covered it all.
Breakfast Sandwiches + Bagels
Sometimes you just need a bagel or a hot breakfast sandwich with a runny fried egg and some bacon to get you out of bed… we've all been there. And if you haven't tried an egg biscuit breakfast sandwich, you're missing out because this is the best biscuit recipe.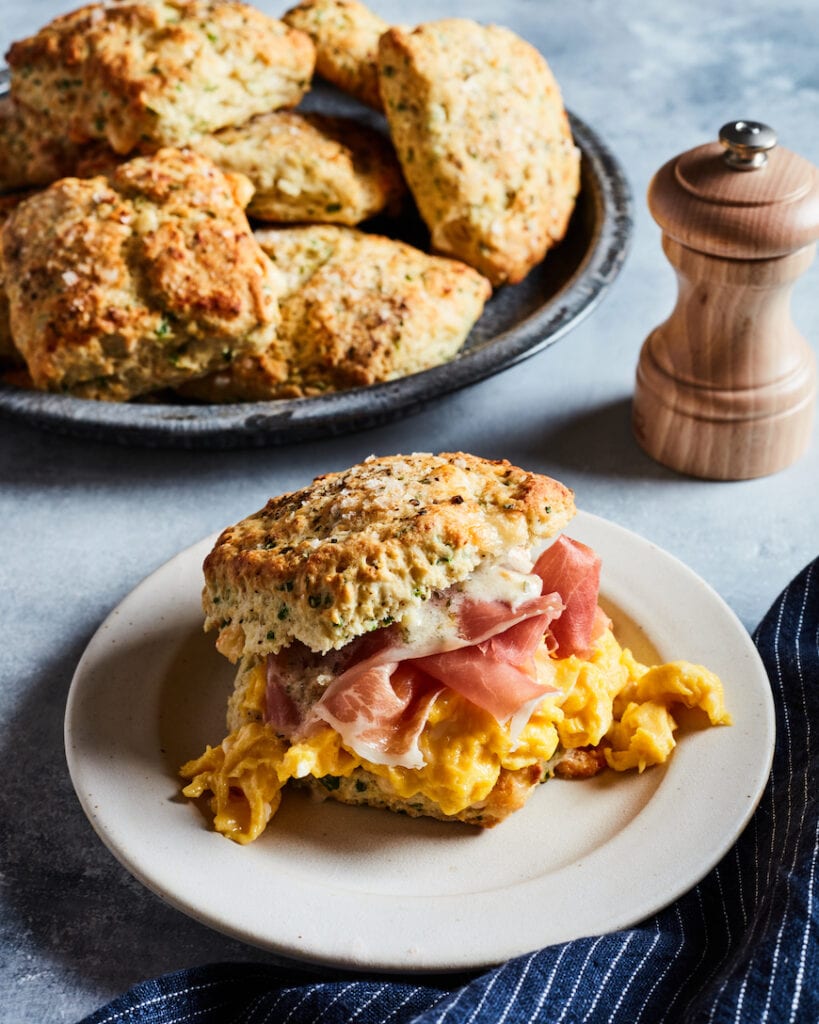 Smoothies
Fruit Smoothies are one of my go-to breakfasts because they are quick, packed with lots of nutrients, and I can take them with me on the go. If you're looking for how to make a smoothie or how to make a smoothie bowl, look no further! Making a smoothie at home couldn't be easier, and the best part is you can use whatever fruits and veggies you have on hand. My favorite smoothie recipes to make are green smoothies, strawberry banana smoothies, and blueberry smoothies. The possibilities are seriously endless!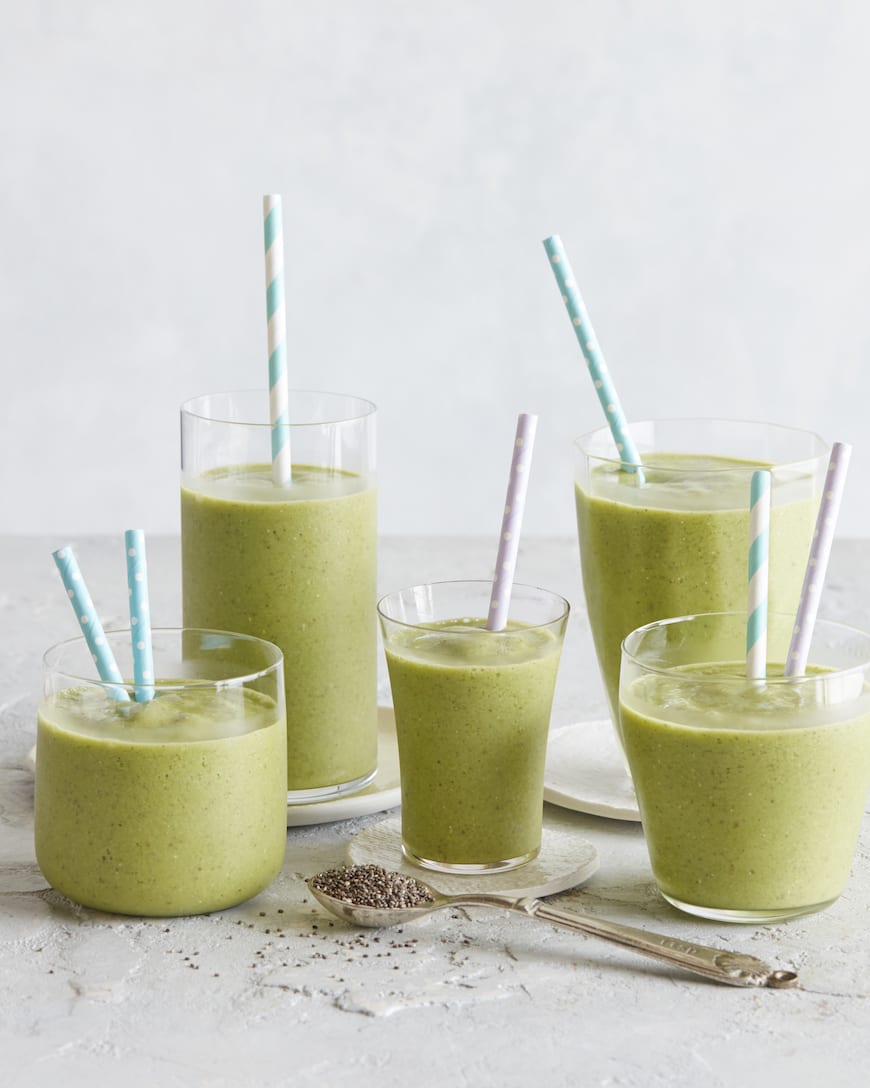 Egg Breakfast Ideas
Eggs are a staple when it comes to breakfast, but they can get boring real quick. Why make your eggs the same way every morning when there are so many options like deviled eggs, hard boiled eggs, poached eggs, over easy eggs, and scrambled eggs, to name a few.
Breakfast Burritos + Breakfast Tacos
We're kicking things off with the BEST breakfast burrito recipe, and I'm sharing my fool-proof method of how to make a breakfast burrito at home. This one is loaded with soft scrambled eggs, crispy bacon, creamy avocado, and roasted breakfast potatoes all wrapped up in a warm tortilla – yum!
Breakfast Potatoes
Do you want to know how to make the best breakfast potatoes every time? Well, I'm sharing the secret to the perfectly crispy breakfast potatoes and walking you through the recipe here. They're much easier to make than you probably think.
French Toast Recipes, Pancake Recipes, and Waffle Recipes
Making pancakes from scratch is so easy! If you normally use a boxed mix, I've got the recipe that might change your mind. These are the most delicious moist and fluffy pancakes. If you're looking for the best French toast recipe you must try this caramelized French toast with berry compote!
Breakfast Casserole
I'm a big fan of a breakfast casserole because it's such an easy recipe that can feed a crowd. Wondering what to serve with breakfast casserole? Serve it with some crispy bacon, soft scrambled eggs, sliced fresh fruit, and you've got a serious breakfast spread right there.
Breakfast Pizza + Breakfast Tarts
I'm no stranger to breakfast pizza. They're great to make for brunch on the weekends, and your family will love you for it. In addition to my favorite breakfast pizza recipes, I'm also going to put you on breakfast tarts – they're underrated and deserve way more love. Like how good does a creamy, cheesy, Puff Pastry Tart with poached eggs, bacon, delish greens, and everything but the bagel seasoning sprinkled on top sound?!
Healthy Breakfast Ideas
What is a healthy breakfast? To me, it's all about balance a bit of protein, some healthy fats, and whole grains. I'm all for everything in moderation! Here are 5 solid healthy breakfast ideas for you.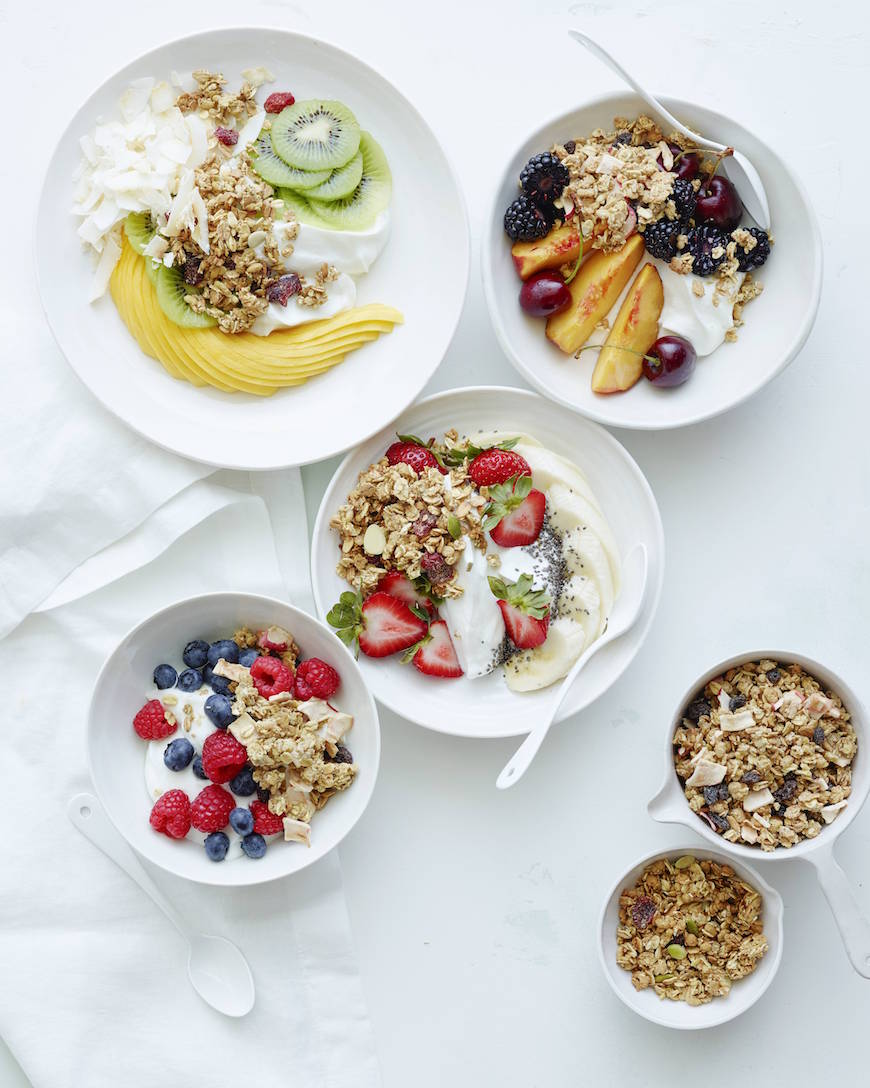 Easy Breakfast Ideas
If your mornings get a little hectic, these easy breakfast ideas are going to be your best friend. And all of these easy breakfasts are great for kids too!
Cinnamon Rolls + Bread
What could be better than waking up to the smell of homemade cinnamon rolls? Waking up to the best chocolate chip cinnamon rolls. If you're looking for something that will be a sleeper hit this chocolate cinnamon sugar pull apart bread is pretty spectacular. It's fluffy, dusted with sugar, and has mini chocolate chips sprinkled throughout! Can you tell we love chocolate around here?
Breakfast Muffins + Pound Cake Ideas
Muffins are a great quick and easy breakfast to take on the go! I've got it all, from classics like blueberry muffins to the most amazing strawberry walnut streusel muffins. And if cake for breakfast is more of your speed, I've got you covered as well.
Scones + Breakfast Cookies
I live for a scone. I love that they can be prepped ahead and baked right before you're ready to serve or made well ahead of time and stored in the freezer. They are a great breakfast or treat when that afternoon sweet tooth hits. And obviously, I had to include breakfast cookies because if you ask me, there's no way better to start the day than with cookies.
100 Best Breakfast Ideas: Garlic and Herb Parmesan Biscuits
These cheesy salty buttery biscuits are the perfect breakfast idea for a weekend!
Ingredients
2

cups

all purpose flour

4

teaspoons

baking powder

1/2

teaspoons

kosher salt

1/2

teaspoon

freshly cracked black pepper

1/4

teaspoon

baking soda

1/4

cup

Garlic & Herb Butter Spread, plus 2 tablespoons melted Garlic & Herb Butter Spread

1/3

cup

cubed Parmesan cheese (1/4 inch)

1/3

cup

cubed Gruyère cheese (1/4 inch)

1/2

cup

chopped chives

1

cup

cold buttermilk

Flaky salt and freshly cracked black pepper to top
To Serve
soft scrambled eggs

sliced prosciutto

extra Garlic & Herb Butter Spread
Instructions
In a large mixing bowl combine the flour, baking powder, salt, pepper and baking soda and whisk to combine. Using a fork or a pastry cutter, cut the cold Garlic & Herb Butter Spread into the flour mixture until crumbly. Make a well in the center, place cheese and chives in the well and pour buttermilk over. Carefully and slowly stir until it comes together and makes dough

Turn the dough out onto lightly floured surface and, with floured hands, give it a quick knead 3-4 times to bring it together. Pat the dough into an 8×8 square, about 1 inch thick, and cut into 9 square biscuits

Place on a baking sheet lined with parchment or a silpat, brush with melted butter spread, sprinkle with salt and pepper and place in a hot oven until puffed up and golden brown, around 15-18 minutes

Slice each biscuit in half and serve with prosciutto, scrambled eggs and softened butter spread slathered on top