Yes!!! It's Friday. Bring on the weekend. I'm heading to Boston, NYC and Toronto for the last few book tour stops so come hang if you're in the area – otherwise here are 5 Things to Make This Weekend!!
Everything Pretzel Dogs. Best served poolside with all the ketchup and mustard.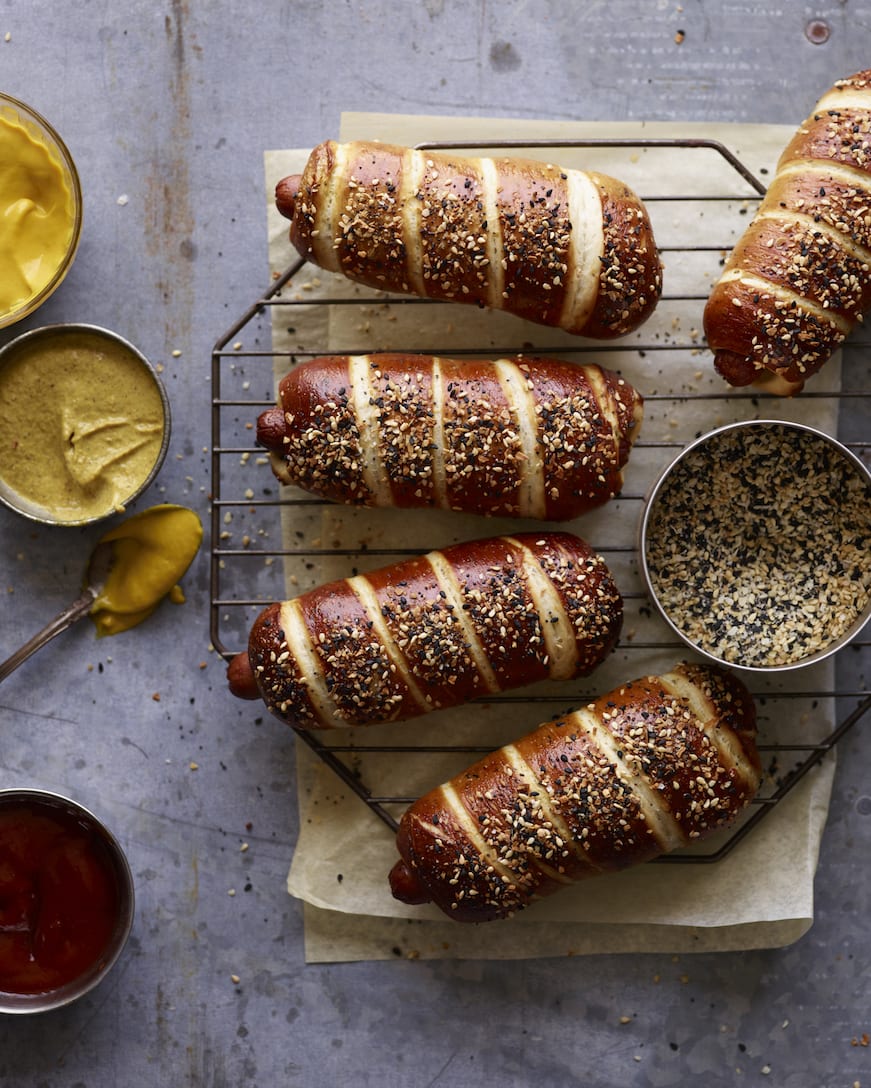 Melon and Prosciutto Salad for any of your BBQ or house party needs!
Double Chocolate Chip Zucchini Bread because tis the season!
Chicken Shish Kebabs! Prep them the night ahead of any cook-outs and then grill 'em up!
Homemade spicy pickles!! Make these and eat them all week long. I PROMISE they will be the best pickles you've ever had!