Oscars are this weekend and I'm on a mad dash to finish all the Best Picture Noms before Sunday! So if you need me, I'll be glued to my TV every night until then. Luckily, I've got the entire Oscar Party Menu on lock down!
Here's what's on the menu this weekend:
We're starting a little healthy with Green Goddess Hummus! Make this ahead of time and have it ready for when your guests arrive!!
and then going for some salty briny Marinated Olives and Feta! Another one that can be prepped ahead!
There's def going to be a skillet of Cheesy Artichoke Dip! This dip can be made ahead of time too and just baked off right before you serve it!
and a cheese board because duh.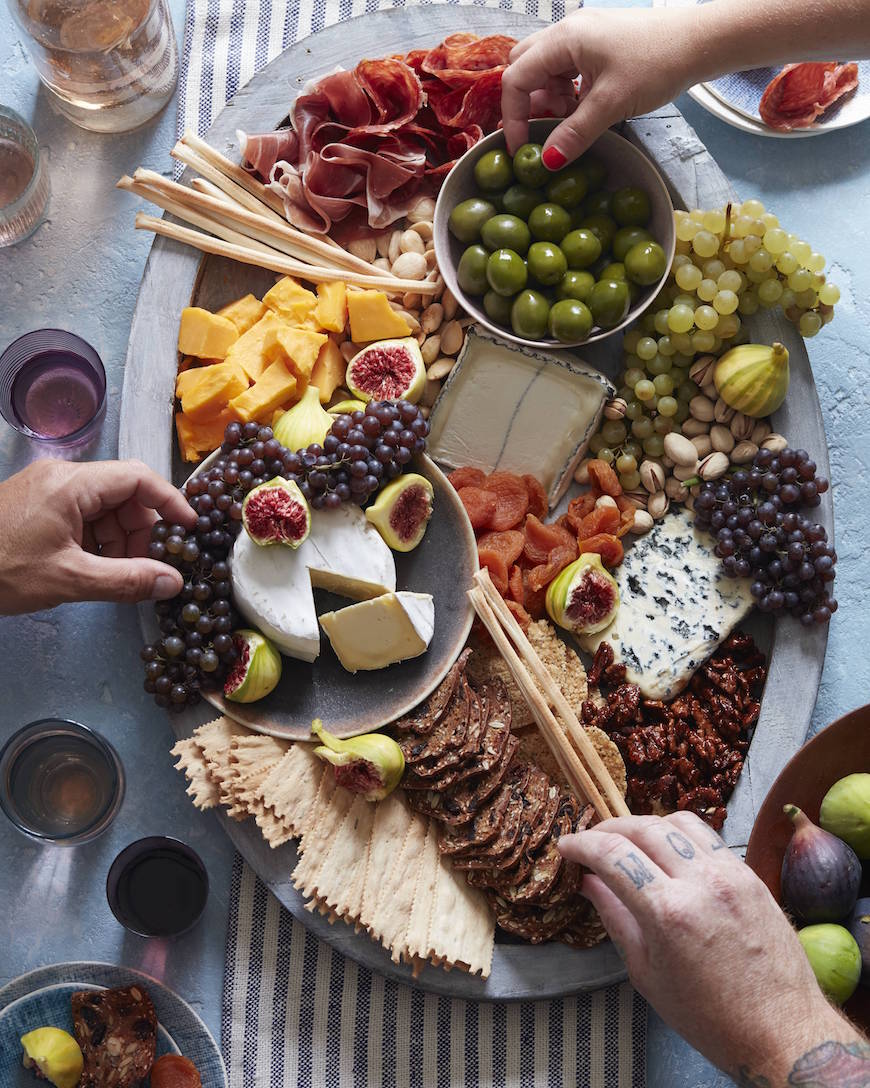 Now that we've got appetizers squared away… let's move onto the rest of the meal!
I'm doing a duo of salads! The arugula pesto panzanella and the citrus avocado salad! Both are light and bright and easy to make!
and then for the main course… Penne with 5 Cheese! Easy to make and feeds a crowd for sure!
If you want a little flank steak / protein to go along with your pasta, This Grilled Flank Steak with Salsa Verde is the perfect dish!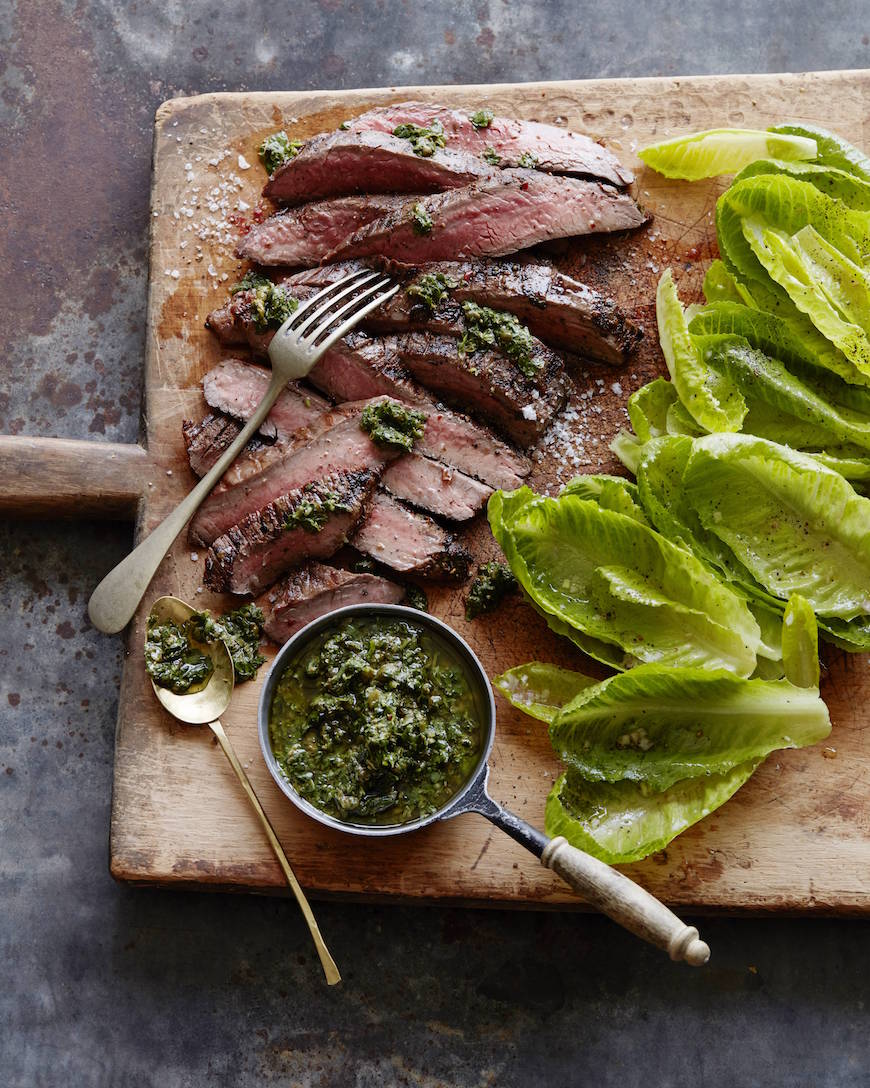 and a quick dessert to munch on while you're wrapping up the show… M&M COOKIE BARS!! Just use regular colored M&M's and call it a day!